Most probably, everyone involved in the field of thermal resistance knows about the aramid fibers: meta and para aramid. Thus, we are used to think about working temperature at 200°C and carbonization point at 400°C Celsius.
But what if you need a fiber with a higher temperature resistance?
Generally, the proposal would be to use inorganic materials such as glass, silica or steel, but unfortunately none of them offer textile properties that match the typical weavers or knitters' demand: due to the molecular structure of these raw materials, the textile products manufactured with them are easily broken, stiff, sometimes even impossible to convert into items for personal protection.
Zylon®: the strongest fiber with extreme resistance
Few people know that in the market there is a highly technical fiber which is able to resist temperatures up to 650°C Celsius with a LOI (Limiting Oxygen Index) of 68, that can also be knitted or weaved as a traditional aramid. This product is commercially called Zylon® and is manufactured by Toyobo in Japan.
The characteristics and applications of Zylon®
This fiber can boast one of the world's highest levels of strength and modulus of elasticity (resistance to deformation), which are highly desirable properties for a wide range of technical applications. For example, it is used to manufacture the wheel spokes for competitive bicycle racing and other kinds of sporting equipment in general.
Zylon® is the fiber's commercial name, but it is also known as PBO (p-phenylene-2,6-benzobisoxazole) – not to be mistaken with PBI, which is a completely different fiber with different properties and applications.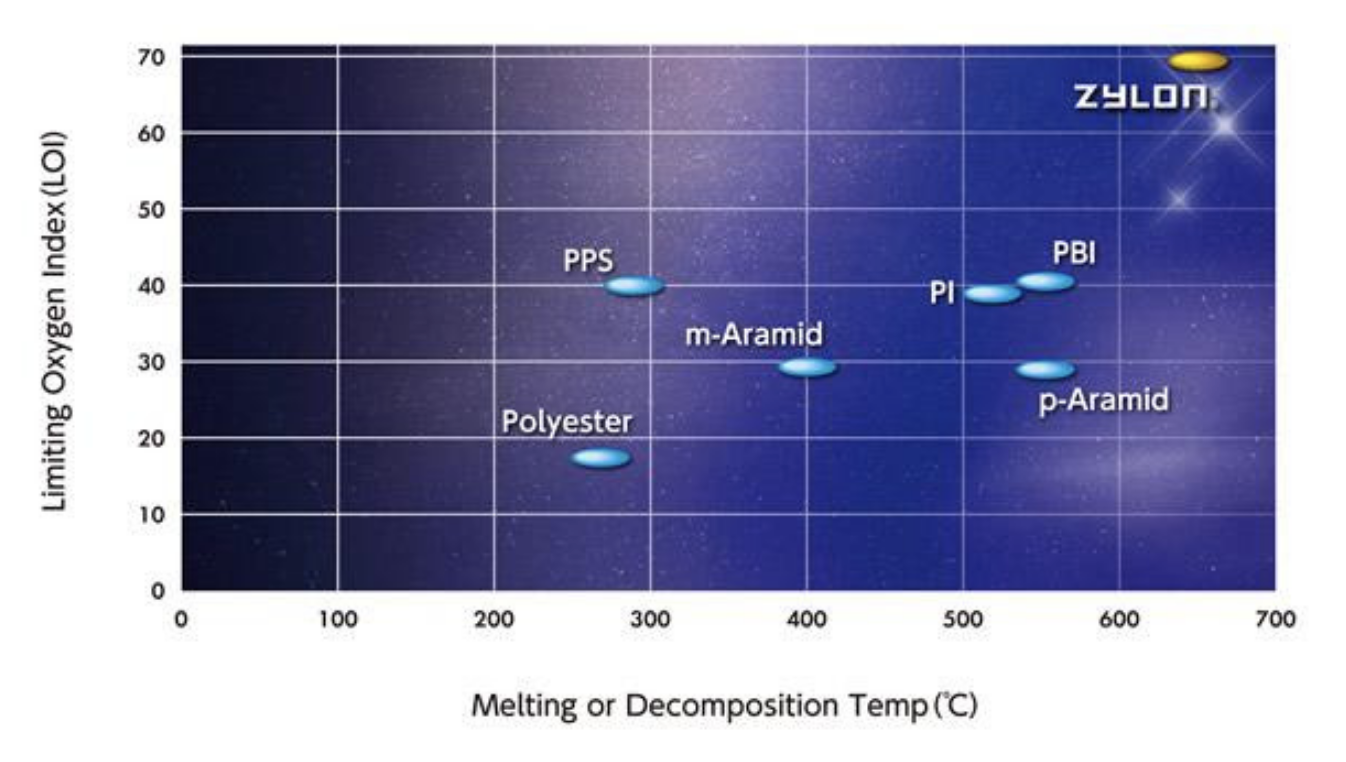 How we work Zylon® in Tay
At TAY srl we used PBO in our production for many years, as we are experienced in working with strong fibers. However, its set-up was really hard for various reasons: mainly because it has a tenacity of more than 37 cN/Dtex, which is a considerably big gap compared to the average 19 cN/Dtex of para-aramid. For this reason, we had to introduce some adjustments and set up special equipment to be able to work properly with this high quality fiber, both in our stretch broken line and in our carding department.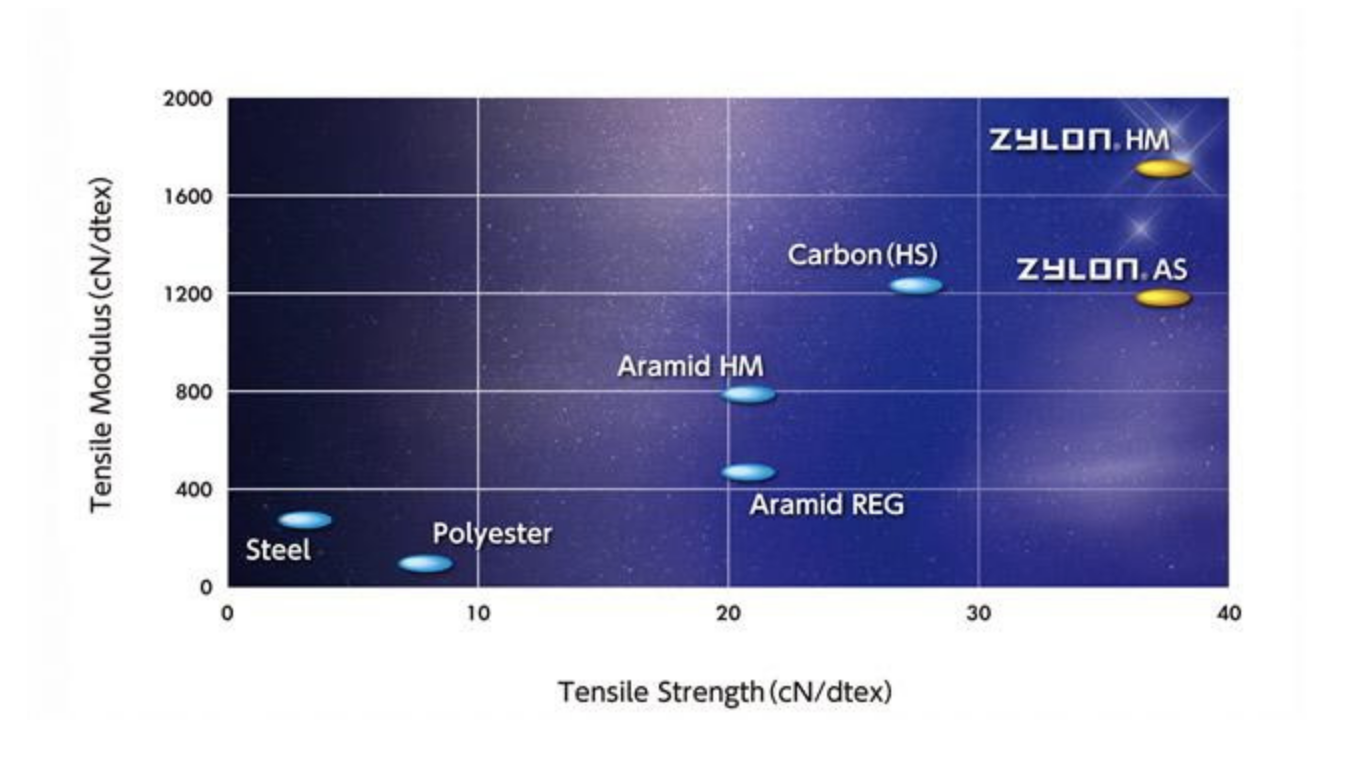 The future of this incredibly resistant protective fiber
There are many other characteristics that made Zylon® what it is today: one of the best protective fibers in the market, but on the other hand there's still plenty of space to design a blend of Zylon® and more traditional fibers in order to set up a yarn or fabric with unique properties.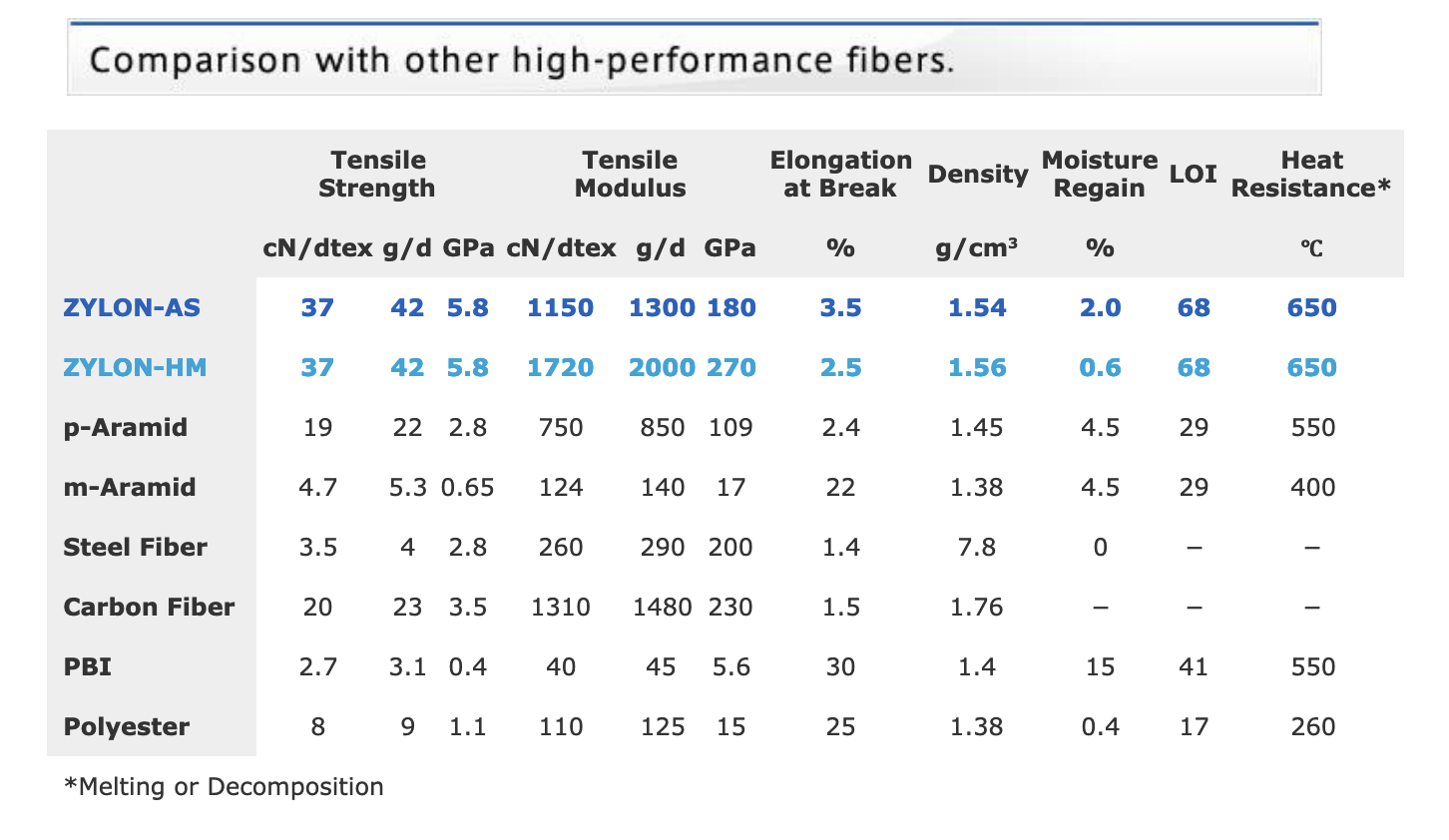 Do you need further information?
Would you like to have more information regarding our products manufactured with Zylon®? Ask our technical staff!