There are many different spinning systems adopted during the ages for converting fibers into yarn.
Actually, every material requires a specific and different type of spinning: that's why it is important to identify the best spinning system starting from the fiber you want to spin.
Over the years we have developed a stretch broken spinning system as the only system adapted to produce fibers and yarn from all the non-textile fibers. Saying that, it is important to remark a great difference from all the traditional textiles fibers (like cotton, wool, viscose, acrylic and others) and the fibers we are used to work in TAY.
In fact all the fibers employed in our stretch broken lines are as definition non-textile fibers. Just to give an example, Kevlar®, that is one of our main raw materials, is well known for ballistic protection.  Though, in our line we stretch and break continuous filament yarn of this material.
Switching to another example, let's make a research in Google: some of the most common responses to the question "what is the world's strongest fiber?" would for certain include a UHMW PE brand. Thanks to our stretch breaking spinning system, we typically stretch and break also UHMW PE.
And this is how we would like to introduce you to our internally developed stretch broken spinning system. A combination of mechanical and textile processes that allows us to produce a yarn starting from non-textile raw materials, with the intention to draw some of its characteristics and produce a yarn able to satisfy our customer needs.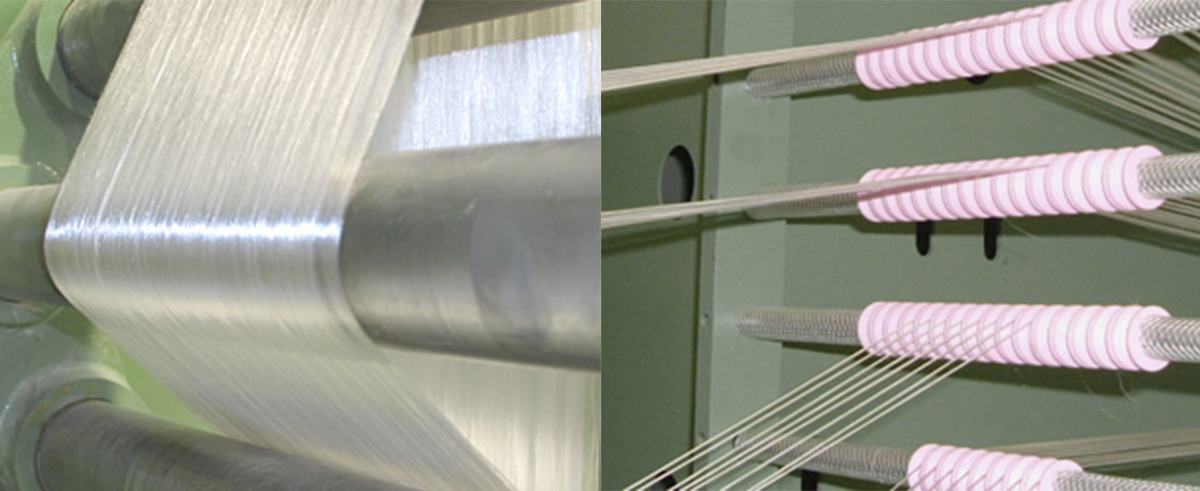 The main advantages of the stretch broken spinning system and our materials
The yarn produced from this spinning system is suitable for all the most extreme applications, where the same fibers spun with traditional spinning system failed. In fact, these yarn are characterized by a very high tenacity, low pilling, low hairiness and high fatigue resistance.
Moreover, the fibers manufactured and spun with this system are longer and cut resistant, abrasion resistant and heat resistant. Based on para-aramid raw materials, our yarns are 50% stronger than the same produced with the other spinning system. This helps the customers in developing extraordinary products with excellent performances, fitting perfectly the requirements of many applications
These properties combined with wearability make our yarn particularly suitable also for the production of technical workwear and sportswear.
Thanks to our know-how and technologies in stretch broken system, we are able to work lots of different types of fibers and different materials, as Para-aramid, Kevlar®, Twaron®, Technora®, Vectran®, PBO ZYLON®, UHMW PE, SPECTRA®, PANOX® and Meta-aramie.
Moreover, we are always open and ready to search for new solutions and try or develop new fibers.
Contact TAY
Explore our technologies or contact us to find out more about the world of the non-textile materials, their applications and the stretch broken spinning system.