We are our products, but above all we are the people who work with us every day.
We want to offer you the chance to get in touch with our company structure and the people behind our technical yarns.
Ranging from production to logistics, including our internal laboratories, we'll explore the different departments of our company and introduce you to some talented team members and their skills, stories and ambitions.
Today we're chatting with Yamir, who has been working inside Tay's production department for three years.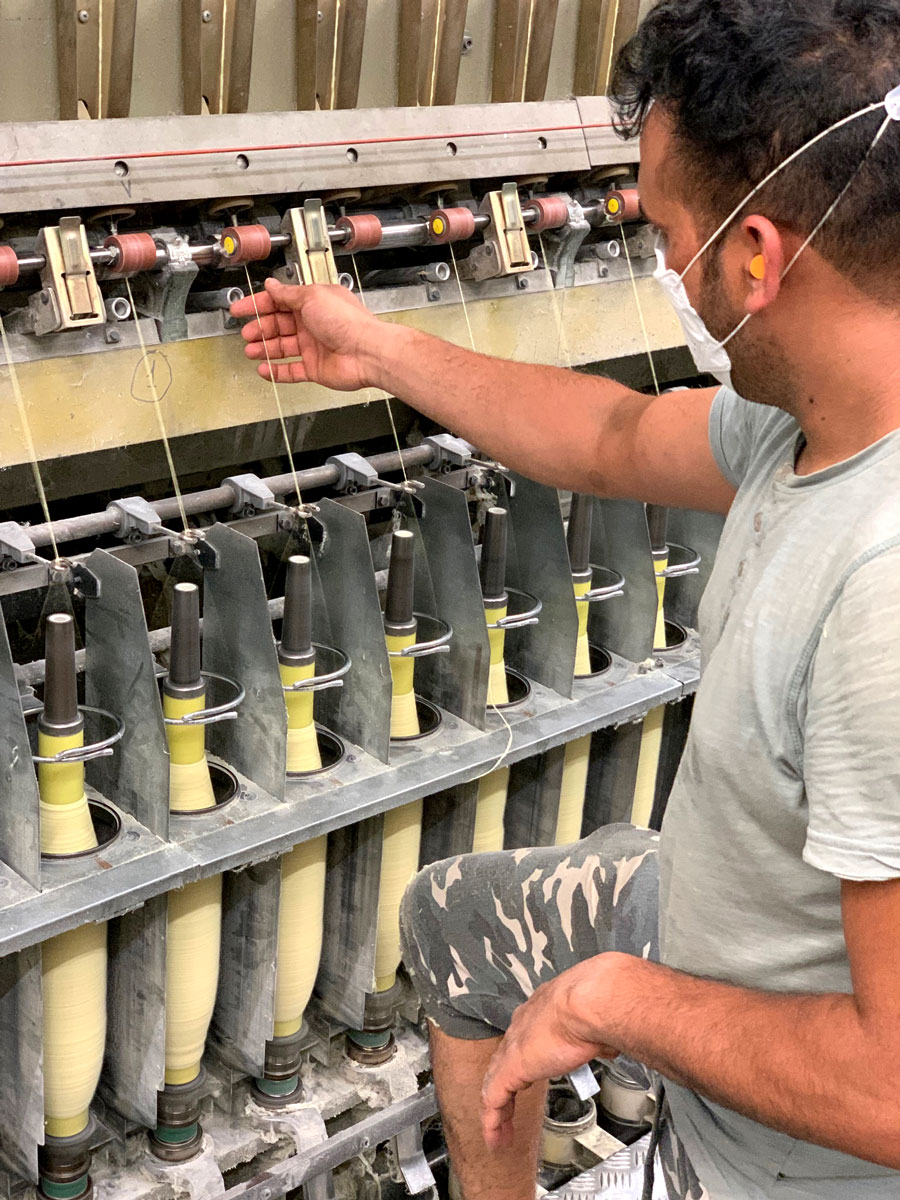 Meet Yamir
"My name is Yamir, I'm 23 years old and I'm from a small village in northern India. My family is extremely poor, so I decided to move abroad to build myself a better future. 
Immediately after I came to Italy, I started applying for a job and I got hired at Tay after a short trial period. Working here has given me the opportunity to learn a lot: not only how to do my job, but also how to work as a team, as well as speaking a new language, Italian. 
To me, my coworkers aren't only people I work with, but they quickly became friends as well, and that has helped me so much, especially when I was new here and I had no acquaintances. 
I've been working here for three years now, and I've been able to rent a flat all by myself, as well as financially help my family. 
It's safe to say my life has changed a lot – for the better. I still miss my family but I know I'm working to improve their conditions as well as mine and that gives me the motivation to keep going. 
In the future, I want to buy a house and build a family of my own. I know that if I keep working hard I'll eventually reach those goals."
Join the team
If you want to join our team or you need information about our products, contact TAY.