We love enthusiast and hardworking individuals. We strive to encourage our employees and partners to develop their talents and we support their professional growth.
Their personalities are what makes us a great company: our task is to help them finding a job that aligns with their abilities, in order to build a successful career since their first days at Tay.
Today we're chatting with Catalina, who works inside our king spool department.
Meet Catalina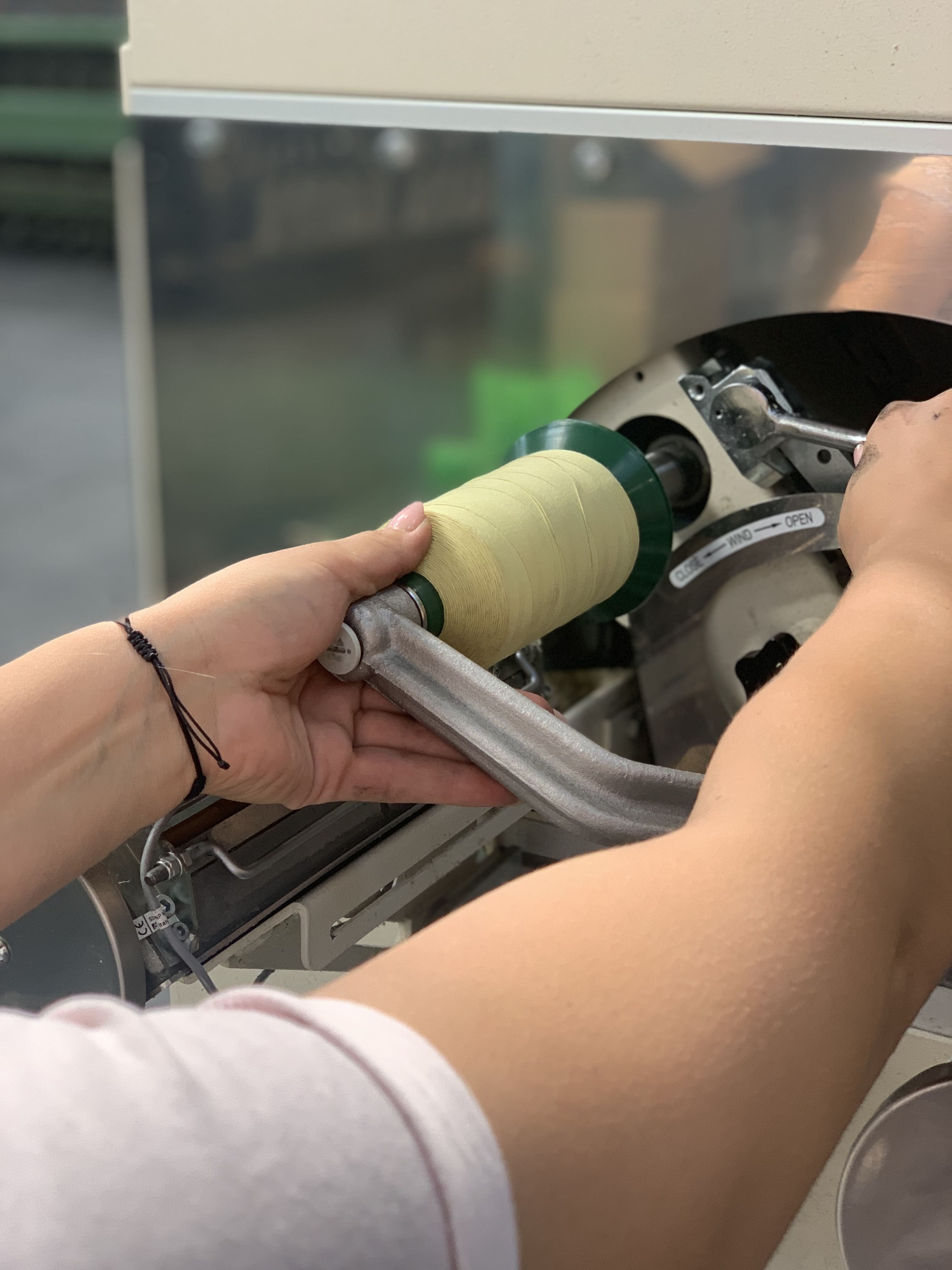 "My name is Catalina and I'm 25 years old. My parents are from Romania, but I was born and raised in Italy. 
I used to work as a waitress, but the restaurant where I worked closed due to COVID-19. I applied for all kind of jobs in my area, and then I got a job at Tay. I started the very next day after the job interview, and I've been working here for a few months. 
I work in the King Spool department: you've got to have fast hands and be careful, but I like it because I'm always in movement like I did in the restaurant. I wouldn't like to sit and stare at a computer all day, so I think this job is a good fit for me.
My main goal is to become independent: I want to move out and live by myself. 
I'm saving as much money as I can, so I can buy a car, which is the first step. Then I'll focus on finding a nice little flat to move in."
Be part of the team
We're always looking for talented people to join our team.
Apply now: send us your CV and we will be in touch.